Hard Money Lender Palm Beach County
West Forest Capital is a Palm Beach County hard money lender, financing real estate investments up to $3 million. We have gained a reputation as the fastest hard money lender palm beach in Florida because we know how critical each day is in competitive real estate market of Palm Beach County.
We are a direct lender, not a broker
Same day pre-approval
Funding in 3-5 days, although 1 day is possible
Loan amounts up to $3 million
| | |
| --- | --- |
| Loan Size | $100,000 to $5,000,000 |
| LTC | Up to 80% of purchase price |
| Rehab Funding | 100% |
| LTV | Up to 70% of the ARV |
| Term | Standard is 12 months. 24-36 months is available |
| Lien | First lien; second lien as additional collateral only |
| Interest Rate | 10%–12.5% |
| Points | 1.5–2% of the loan amount |
West Forest Capital lends in the following counties in Florida:
Recently Funded Hard Money Loans in Palm Beach County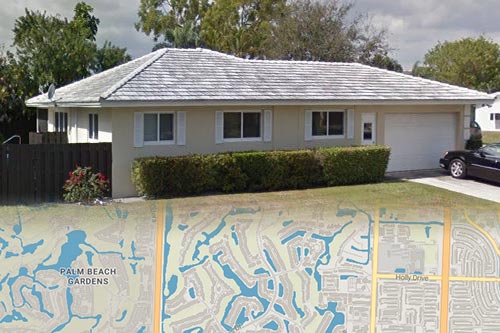 Our client is an experienced investor in the Palm Beach County area and found this off-market home after contacting homeowners in the vicinity of another project.  While the home was livable, it was not updated, and needed significant repairs (kitchen, floors, bathrooms, paint, roof, HVAC).  Utilizing a Palm Beach County hard money loan in Palm Beach Gardens, our client completed the work and sold the home in a 9 months period, yielding nearly a 200% gain on his original investment.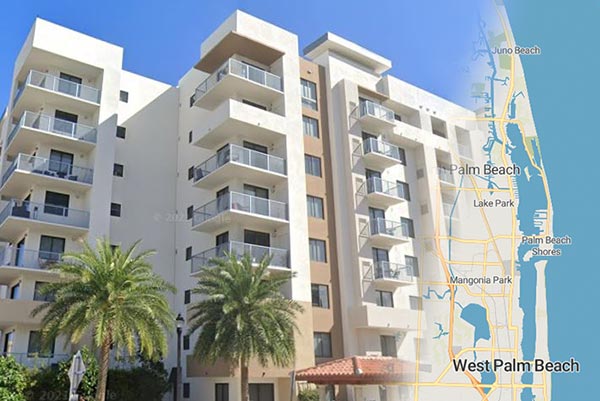 This was our client's first real estate deal.  Our client sought to take advantage of the momentum in West Palm Beach's real estate market and anticipated rent increases in the area.   Although this was a new real estate investor, they received 80% of the purchase price and 100% of the rehab costs.  As a local Palm Beach hard money lender in West Palm Beach, we were comfortable that our client was buying below market in this building.  After doing cosmetic repairs (primarily removing the carpet and updating the kitchen), our client found a great tenant and refinanced into a rental loan.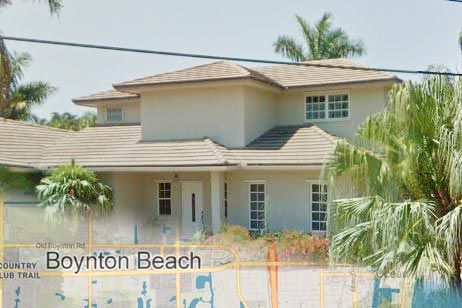 Our client obtained a Palm Beach County hard money loan in Boynton Beach to booster his offer for the property which beat out several other offers with conventional financing.  After the needed repairs were completed, the exit strategy was flexible: either a sale or a conventional refinancing once the property was stabilized and rented. Ultimately, our client came across another fix and flip opportunity and elected to sell the rehabbed original property to raise cash for a down payment on the next deal.
Why Use a Hard Money Loan
If you need funding fast. While a typical bank may take months to review your loan application, West Forest Capital offers same day hard money palm beach loan approval, and funding within 3-5 days. In an emergency situation, we can even fund in 1 day!
If the property isn't stabilized. Sometimes, it's not a question of time, but it's the actual property that a traditional bank won't finance. Examples include a property that requires rehab, missing a Certificate of Occupancy (CO), or does not have a strong rental history. Hard money lenders west palm beach such as West Forest Capital will be able to fund the real property when a bank can't.
If you have poor credit.  West Forest capital understands that events that negatively influence one's credit score can happen from time to time. Therefore, we mostly consider the value of the property, rather than FICO score or debt-to-income ratios when considering funding a loan.
If you don't want to take a loan in your personal name.  A traditional bank is likely to require that a real property is owned directly by an individual they are making the loan to. If you would like to own the property in an LLC, or if you own too many properties for a bank to finance you personally, a hard money palm beach loan is a great option.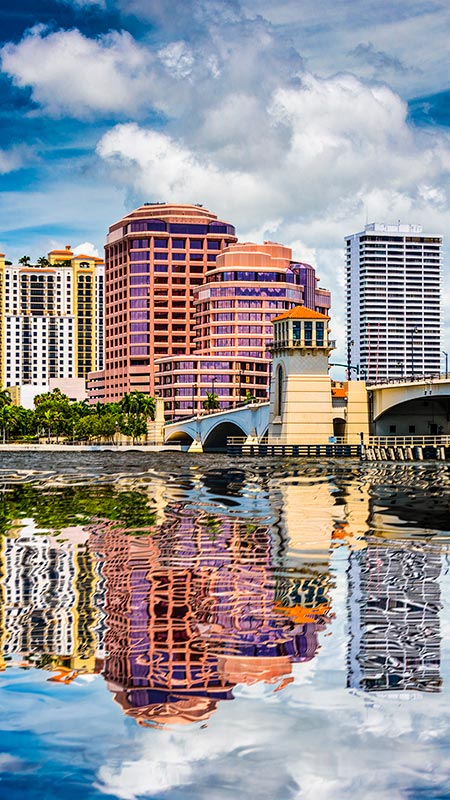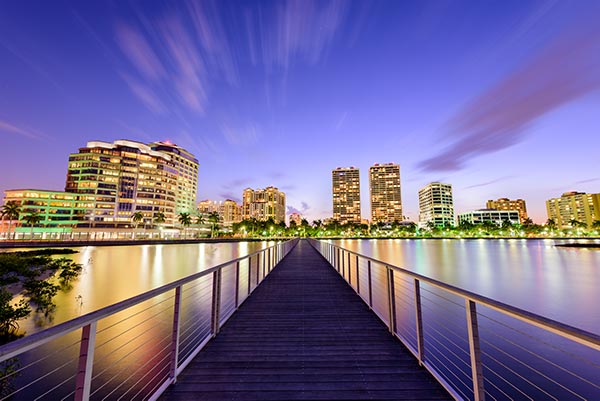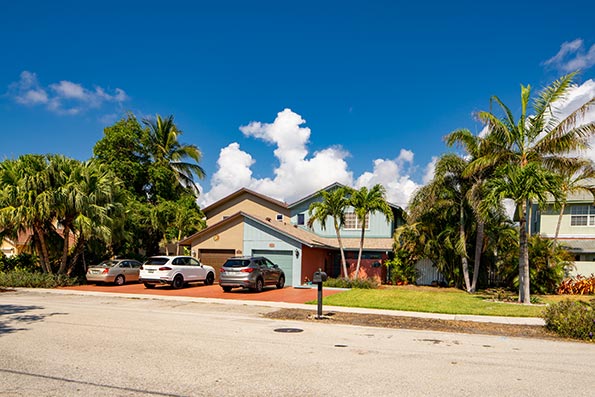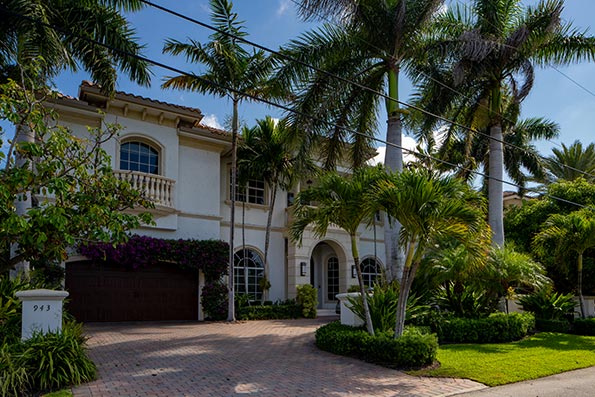 Why Choose a Palm Beach County Hard Money Lender
Palm Beach County has experienced an influx of migration and desirability in the last few years, which has only accelerated post COVID. In fact, the population has increased by 50% in just 20 years, crossing 1.5 million residents. Many real estate investors have taken advantage of the increased demand, profiting handsomely from fix and flip opportunities. Nearly every city, from Boca Raton and Del Ray, to Boynton Beach, Palm Beach Gardens, and Jupiter offers real estate investment opportunities, and older homes that need substantial rehab are bountiful. As development firms and large corporations continue to invest in, and move to the area, the office and commercial markets (both of which we also lend on) of West Palm Beach have experienced strong momentum. Smaller investors have also benefited the from changing patterns, and West Palm Beach fix and flip loans are among the highest in demand that we see in Palm Beach County.
Financing your Palm Beach County Investment Property
Palm Beach County is seeing strong, organic price appreciation. Gone are the days from the early 2000s of speculative buyers – the buyers today are moving to the area to live and work. As a local Palm Beach County hard money lender palm beach, we understand the nuances of the market and are looking to partner with you in ensuring your success in real estate investment.
Since we know the local Palm Beach market, we strive to understand your project details and the value add. Therefore, you're going to receive the best lending terms from us – not just generic rate and LTV quotes.
When you call our office at 212-537-5833, you will immediately speak to a lending decision maker who can provide you an underwriting decision on the spot. We are also available to meet at the project site, if helpful or required. We look forward to being your Palm Beach hard money lender!
Asset-backed Lender Focused on Customized Solutions
With our knowledge of the Florida fix and flip market, West Forest Capital is able to structure creative transactions that fit your hard money palm beach financing needs. We fund loans based on the value of the asset so in some cases we were even able to finance more than 100% of the purchase price and rehab amount.
West Forest Capital also offers the longest hard money loan available on the market (3 years), ideal for buy and hold investors.
Give us a call or apply for a loan today!
We Value our Broker Relationships
West Forest Capital is the fastest Hard Money Lender in Palm Beach County
Palm Beach County Hard Money Lender
We can fund hard money loans in 3–5 days
If you are looking for a Palm Beach County hard money lender, give us a call
A Palm Beach County direct lender you can rely on