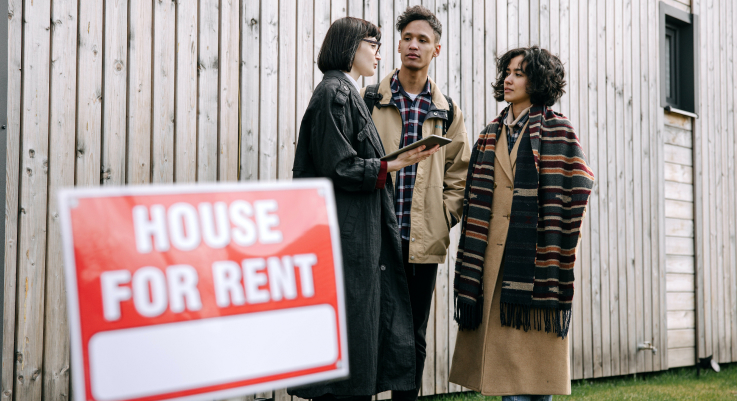 The Connecticut real estate market is in high demand post the COVID-19 pandemic. There are several reasons why CT is a highly desirable area, including proximity to other large cities while still having a suburban feel. In this article, you'll learn why CT is an ideal location for real estate investors and how a hard money loan can help.
Proximity to New York City
Connecticut's proximity to New York City has made it a direct beneficiary of people leaving the area during the COVID-19 pandemic. And because CT is known for its suburban feel, it's become a very attractive alternative to bigger cities in general. Additionally, as the New York and New Jersey suburban markets priced out many end buyers, better deals became available in Connecticut.
More Square Foot Per Dollar
Compared to the neighboring areas of NYC, NY, and NJ, real estate in CT gives individuals more square footage for a lower price. In a world now where many Americans are still working remotely from home, extra space is needed and important for maintaining a high quality of life.
Opportunities for Fix and Flip Investments
After years of a depressed real estate market, there are numerous opportunities in CT to fix and flip investment properties. Additionally, there are stronger margins on fix and flip opportunities than other nearby areas, resulting in investors potentially making a higher percentage return.
Higher Cap Rates
The cap rates in CT are higher than in other nearby states, making it a more attractive return to hold real estate in CT.
High-Quality Schools
CT is known for having high-performing schools throughout areas of the state. This makes it an even more desirable location for families and contributes to the growing real estate market.
How Hard Money Loans Can Help
This rising demand in Connecticut over the past year has created a situation where proof of cash is needed to win offers, however many individuals do not have accessibility to the amount of cash needed. This is where hard money lenders can help by partnering with you and lending you the cash you need. Using a hard money lender can significantly improve your returns on your project.
The benefits of hard money loans include:
Minimal requirements for approval
Provide funding that most banks cannot offer
Approved and processed quickly
Offer a flexible and transparent funding process
Get Your Hard Money Loan in CT with West Forest Capital
There's never been a better time to apply for a hard money loan in Connecticut. West Forest Capital provides funds to real estate investors and others looking to finance non-owner-occupied real estate. We fund property types which include:
Apartments
Single-family
Multi-family
Commercial
Industrial
Land
We provide rehab funds, or full construction costs, as needed. We also provide fast closings, almost always less than 10 days, and often as quick as 3 to 5 days. We've even previously closed a brand new loan in one day! In addition to lending in Connecticut, we also lend in New Jersey, New York, Massachusetts, Pennsylvania, and Florida.