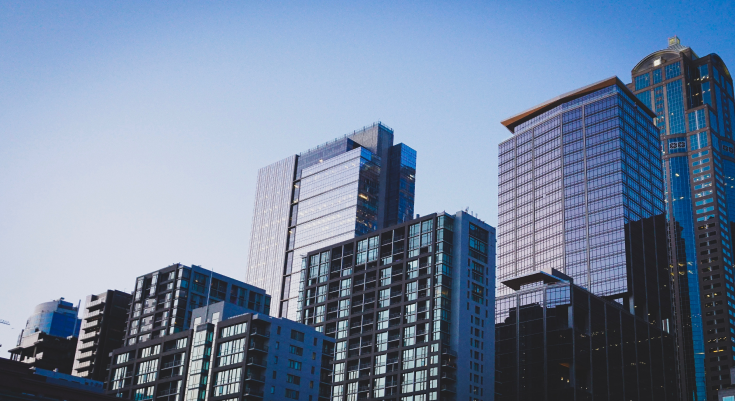 Real estate investing can be a challenging business to manage, especially when you have to juggle the costs of down payments and renovations without regular cash flow. For instance, if you're just getting started with your first property or trying to purchase a new investment property prior to flipping your current property, you may need to take advantage of a bridge loan.
What is a bridge loan? A bridge loan is a common financing method in real estate, but it's important to understand how it might integrate into your broader investment strategy. Let's take a closer look at how these specialty loans work, so you can decide whether a bridge loan is right for you.
A bridge loan can also be referred to as a "swing loan" or sometimes simply "bridge financing." Bridge loans are considered to be a specialty type of financing that's distinct from other types of loans, including traditional mortgages.
As the name may suggest, a bridge loan is used to provide short-term financing, usually until you can stabilize the property by completing the necessary repairs and leasing it out prior to obtaining permanent financing.
Bridge loans provide 12 to 18 months of financing and can be helpful when you're up against a time constraint.
The short loan term makes a bridge loan ideal for the real estate investors. The real estate industry often operates under strict timelines, and investors are often tasked with coming up with large amounts of cash quickly to purchase properties or renovate existing ones.
When Is a Bridge Loan Used?
As an investor, there are several cases in which a bridge loan can be valuable, including:
A Need to Cover the Cost of Remodeling
It's common for investors to purchase homes and then "flip" them for a profit after making some structural or aesthetic improvements. But these rehab jobs can be tricky, especially since the payoff only occurs after you make an initial investment.
A bridge loan can be used to cover the cost of remodeling and then paid off once the home is sold for a profit. In this case, the bridge loan won't lead to permanent financing but instead will be resolved once the debt is paid.
Many bank loans require long approval periods, which can cause delays in your renovation projects and bring your investment flow to a screeching halt. But unlike mortgages or other conventional loans, a bridge loan can be obtained relatively quickly.
We can't speak for other financial institutions, but at
West Forest Capital
we offer same-day pre-approvals over the phone. We can also provide same-day written pre-approvals. Investors can obtain their bridge loan within one to two weeks. We'll even accept existing appraisals in time-sensitive situations.
You Need a Short, Flexible Loan Period
An investor's goal is to quickly purchase a property in need of rehab, renovate it, and "flip" it or stabilize the property prior to obtaining permanent financing. This means that long-term loans simply aren't necessary and can actually be an encumbrance to a fast turnaround.
A bridge loan will typically last 12 months, although two to three-year terms are also available. But best of all, borrowers will have the option of extending their loan period on an as-needed basis, typically in six-month increments. This flexibility allows you to customize your loan to your renovation/stabilization needs or the timeline of your investment.
You Want Time to Shop Around for the Right Financing
A bridge loan can literally buy you time to shop around for affordable, permanent financing. For example, if you're purchasing an investment property and are looking to obtain a long term mortgage, you can tap into a bridge loan for immediate funding while comparing loan terms and interest rates and waiting for funding approval from a traditional lender.
You Have Less-than-Average Credit
While a credit check is standard procedure for every loan application, there is no minimum credit score required for a bridge loan. Other types of loans can require applicants to have a minimum FICO score of 650 or even 700. If your credit falls short of this, you may still be eligible for a bridge loan.
How Does a Bridge Loan Work?
Bridge loans can be used by corporations as well as smaller investors to provide financial resources until a more permanent source of financing comes through. For investors looking to "flip" the property, this can mean that a bridge loan can be used to purchase and rehab the property until a sale occurs.
The loan itself will typically not exceed 80% of the purchase price of the property, though bridge loans can cover 100% of any renovation costs.
Typically, a bridge loan does not amortize so the full principal amount is due at the end of the loan term, but requires the borrower to submit monthly payments of interest. Depending on the lender, you may be able to extend the loan period, but usually not for more than a few months.
From a lender's perspective, bridge loans use the property as collateral and typically carry higher-than-average interest rates.
Bridge Loan Interest Rates
Admittedly, investors pay a price for the convenience offered by a bridge loan. Bridge loans are typically 8% to 11%. Additionally, some lenders might expect borrowers to cover closing costs and upfront points. Lenders might ask the applicant to pay for an appraisal, as well.
Beyond these rates and fees, you'll also have to meet certain financial obligations to be eligible for a bridge loan. Typically, lenders will expect you to make a 20% down payment at the closing of a bridge loan.
At West Forest Capital, we're pleased to emphasize minimum requirements, low rates, and no junk fees. We offer an 8 to 10% interest rate and a 1.5% to 2% origination fee, but no other fees (besides third parties such as title, appraisal, legal) are required for our customers to obtain a bridge loan.
Know Your Financing Options
Bridge loans are just one of many financing options for real estate investors. Knowing these options can be beneficial when trying to purchase investment real estate. To learn more, contact a
bridge loan
lender today to explore your financing strategy.