Points on a hard money loan refers to the origination fee on the loan which is charged at closing. Points are very standard in the hard money loan industry and there will almost always be some points changed at the time of origination.
How Do Points Work?
The points associated with a hard money loan can vary between 1 to 3 points. For example, on a $100,000 loan, 1 point is equal to $1,000 and 3 points is equal to $3,000.
As a borrower, you do not pay the points upfront. Instead, the points are deducted from the size of the loan. Using the same example above, on a loan of $100,000 with 1 point, the total proceeds to the borrow will be $99,000. The amount to be repaid will be $100,000.
Points tend to offset the interest rate, which means that the higher the points, the lower the interest rate (and the lower the points, the higher the interest rate).
Third Party Fees
There might be additional closing costs that are not included in the points charged. These additional closing costs could include processing or administrative services or third party fees for appraisals, legal work, title, etc. While third party fees are generally unavoidable, at West Forest Capital we do not charge any additional fees, which can add up to thousands of dollars, in addition to the points.
What is the Average Interest Rate on a Hard Money Loan?
nterest rates on hard money loans range from 10% to 12%, depending on the lender and the borrower's qualification.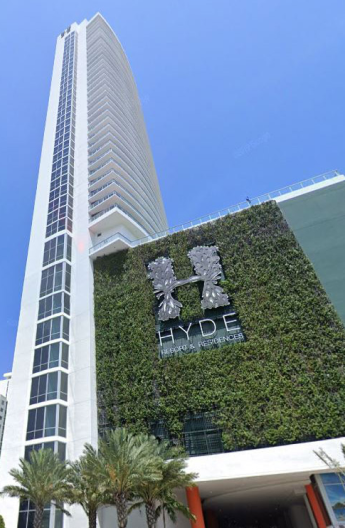 Qualifications for a Hard Money Loan
With hard money loans, there are no credit score or income requirements. This makes it possible for more real estate investors to obtain funding for their rehab projects. The qualifications for a hard money loan include:
Down Payment:
One of the main factors in obtaining the loan is meeting the down payment requirement. The down payment serves as collateral for your loan and can range from 10% to 40% depending on the specific type of property. These down payments are calculated based on the Loan-To-Value (LTV) ratio of the property. For example, let's say you want to purchase a residential property for $100K. If the LTV ratio offered is 90%, then you would be responsible for the $10K down payment.
Appraisal:
This is ordered by West Forest Capital.
Insurance Policy:
West Forest Capital should be the loss payee and additional insured.
Builder's Risk Insurance:
For extensive rehab projects.
Lender Title Insurance:
West Forest Capital as the beneficiary.
Credit Score:
While a FICO credit score of 600+ is preferred, it's still possible for projects to be funded with a score below this amount.
Get Your Hard Money Loan with West Forest Capital
There's never been a better time to apply for a hard money loan. West Forest Capital provides funds to real estate investors and others looking to finance non-owner-occupied real estate. We fund property types which include:
Apartments
Single-family
Multi-family
Commercial
Industrial
Land
We provide rehab funds, or full construction costs, as needed. We also provide fast closings, almost always less than 10 days, and often as quick as 3 to 5 days. We've even previously closed a brand new loan in one day! We lend in New Jersey, New York, Connecticut, Massachusetts, Pennsylvania, and Florida.