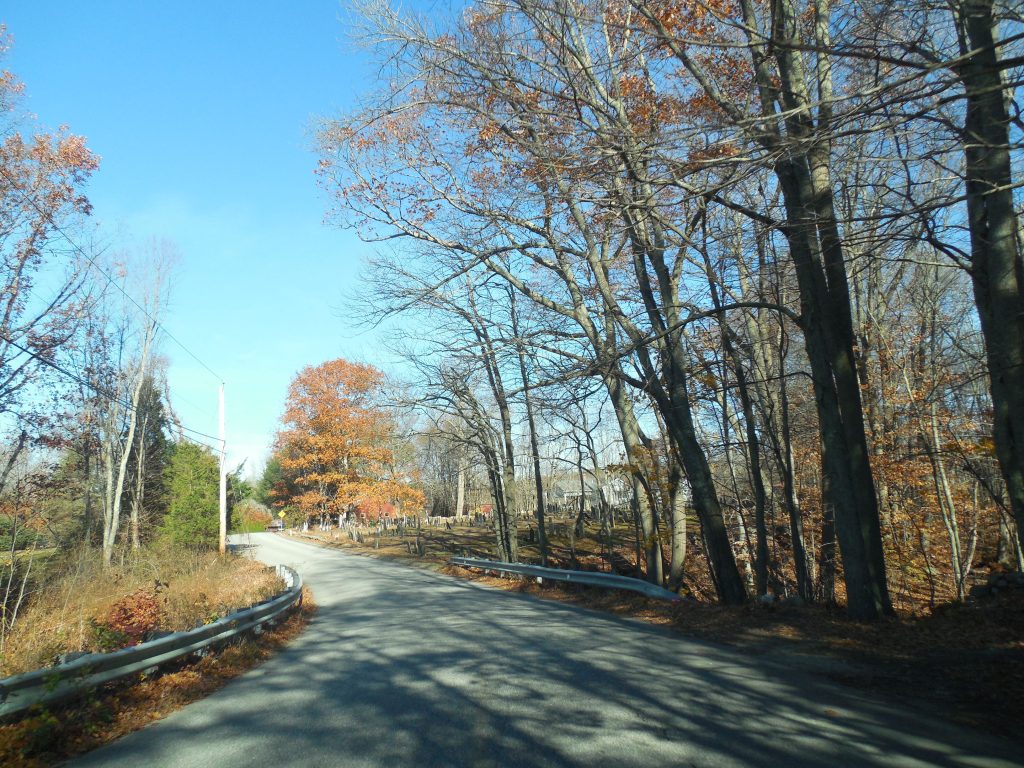 Interested in finding the best places to buy investment properties in CT in 2022 but don't know where to start? Check out this article to learn more about the best cities to buy multi family properties in Connecticut.
Connecticut is a beautiful state that offers something for everyone. The state's quality of life consistently ranks among the top states in the country, with more than 100 state parks, shoreline living, highly ranked schools, and close proximity to major cities. In this article, we will explore what makes Connecticut one of the best markets in the U.S. to buy investment properties. We will conclude by looking at 4 of the best places to buy investment properties in CT.
Why Buying Investment Properties in CT is a Good Idea
There are many reasons why buying investment properties in CT is a good idea. To name a few:
High-quality of life. Connecticut is far less congested than nearby cities like New York and Boston.The commutes are among the shortest in the northeast. And as the hub of the northeast corridor, Connecticut offers a large network of highways, commuter rail, bus routes, flights, and even travel by ship.
Great Schools. Connecticut is a great place to raise children. The state offers excellent public and private schools, as well as 40 colleges and universities. Thus, there is a strong demand for housing from young families throughout the state.
High Income. The median household income in Connecticut consistently ranks among the top states in the U.S. Residents are willing to pay higher rents and more money on a house.
High Yields. Investment properties in CT can offer excellent returns. Whether you are looking to purchase an office building or build new homes, there are many excellent opportunities at a broad range of price points.
Best Places to Buy Investment Properties in CT
Stamford
Stamford, CT offers something for everyone. From the shoreline to great schools to an exciting nightlife and beautiful parks. New construction throughout the city over the past decade has contributed to steady population growth. According to 2020 Census data, Stamford's population increased from 122,643 residents to 135,470. The city is now the second-largest in Connecticut, behind Bridgeport.
But for commercial real estate investors, the biggest draw is Stamford's thriving rental market. According to the National Association of Realtors (NAR), the Stamford-Bridgeport-Norwalk metro area apartment, office, and industrial property markets all rank "stronger than nationally."
Rent prices are rising steadily, with the rent per until increasing 10% year-over-year in the second quarter of 2021. Likewise, asking rent growth in the second quarter of 2021 for both office and industrial property rose 3% and 6%, respectively.
Hartford
Hartford is the fourth largest city in the state of Connecticut with a population of approximately 121,000 residents. The city is among the oldest in the U.S., founded nearly 400 years ago. Like many cities, Hartford was hit hard by the COVID-19 pandemic. Many companies transitioned to work-from-home or hybrid models, leading to a decrease in demand for office and industrial space. As of early 2021, office vacancy rates across the Hartford-East Hartford-West Hartford metro area sat at approximately 9%.
But these numbers do not tell the full story. According to NAR data, available office space has a faster pace of absorption than the national average. Many rental properties in the city feature below-market rents. This gives new buyers excellent opportunities to buy properties at a discount and add value to bring rents up to or above market rates. Hartford is also a renter-dominated market. The homeownership rate is 40% less than the national average, giving landlords an ample supply of prospective tenants.
Fairfield
Fairfield, Connecticut is a town of roughly 61,000 residents. The town borders Bridgeport, Trumbull, Easton, Weston, and Westport. Fairfield is a great place to buy investment properties in CT. The town has been recognized by Money magazine as the best place to live in Connecticut and the 44th best place to live in the U.S. As such, Fairfield is considered by many to be the best real estate market in Connecticut.
According to Cushman & Wakefield's Market Beat report for the 4th quarter of 2021, Fairfield County experienced a "significant surge in new leasing activity..outpacing the prior three-quarter average by 25.5%." Moreover, the average asking rent for office space increased $1.21 per square foot (PSF) year-over-year to $33.35 PSF.
In terms of residential investment opportunities, Fairfield is the wealthiest county in the state by per capita income. Almost 70% of Fairfield's housing units are owner-occupied. There is a strong local demand, making it an ideal market for both rehab and new construction projects. In addition, since only ¼ of population rents, rental units are in short supply – meaning that prospective tenants are willing to pay a premium for them.
Milford
Milford, Connecticut is a coastal city that is situated in New Haven County between New Haven and Bridgeport. The city's population is roughly 50,000 and features demographics that are very similar to Fairfield. Milford's median household income is greater than $92,000 per year. Nearly ¾ of the housing units in the city are owner-occupied.
And the housing market is red-hot. The median sales price for single-family homes is $425,000, with homes sitting on the market for an average of 43 days and fetching nearly 100% of asking price. In such a hot market, low inventory continues to be an issue. Developers are pumping out new single-family homes in record numbers, with 5 consecutive months in 2020 each seeing over 400 new homes built.
Like Fairfield, rental units in Milford are scarce. Just about 25% of the city's residents rent. The lack of supply coupled with strong demand allows landlords to consistently fetch above-market rents.
Summary
Connecticut is an incredibly diverse state that offers something for everyone. For real estate investors, there are countless opportunities to find investment properties in CT that offer excellent returns on their investments.
West Forest Capital is a leading hard money lender in the state of Connecticut. We know the Connecticut real estate market inside and out. Our dedicated team has helped countless investors to secure the funds needed to purchase and refinance non-owner-occupied properties throughout the state, often in as little as 2-3 days. To learn more about investment opportunities in Connecticut or to discuss a potential deal, contact a member of our team today.