If you you're looking for a DSCR rental loan in Long Island, we have you covered.
West Forest Capital is a leading Long Island DSCR rental loan provider, financing real estate investments up to $3 million.
What is a DSCR Rental Loan?
A DSCR (Debt Service Coverage Ratio) rental loan is long term real estate financing – often up to 30 years
Personal income and personal credit are not significant factors in the underwriting
The loan is based off the property value, and the income it generates
Fast closing, can be done within 2-3 weeks
| | |
| --- | --- |
| Loan Size | $100,000 - $3,000,000 |
| Loan to Value | Up to 80% |
| Primary Residence | Not accepted |
| Rental status | Rented preferred but not required (can use market rents) |
| Term | Up to 30 years |
| Format | Fixed or Variable available |
| Rate | Varies by product, correlation with Treasury Rates |
| Points | Typically 2% |
We provide DSCR rental loans in the following counties in Long Island:
Nassau County
Suffolk County
Why Use a Long Island DSCR Rental Loan
If you own your own business. Business owners have many expenses and unpredictable income.  Your business might have significant income, but you personally might not.  Since a DSCR loan does not require personal income, it's ideal for business owners.
If you have imperfect credit. To qualify for a DSCR rental loan, the underlying customer metrics, such as FICO score, are less important than the actual asset – your rental property.  Typically, if your FICO is in the mid-600s or above, we can work with you.
Fast approval process. DSCR rental loans have a much faster approval process (2-3 weeks) than traditional loans, allowing investors to secure financing quickly and take advantage of investment opportunities as they arise.
Flexible Repayment Terms. DSCR rental loans come with flexible repayment terms. This can be especially beneficial for investors who have multiple rental properties and need to manage their cash flow effectively.  Examples of options are 30 year fixed rate or a 5/1 ARM (which simply means the rate is fixed for 5 years and then resets every year going forward; there are also 7/1 ARMs, and so on).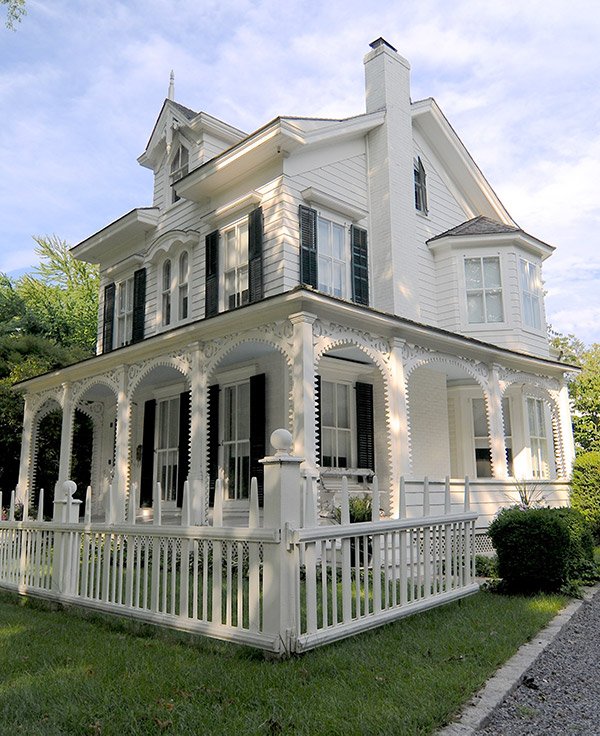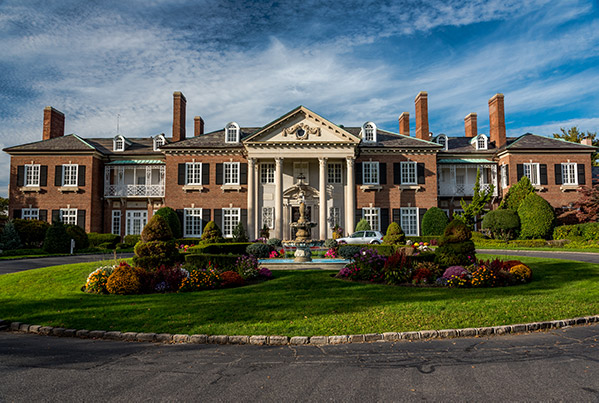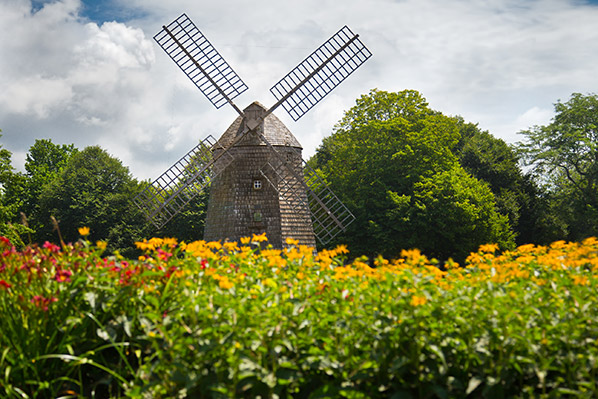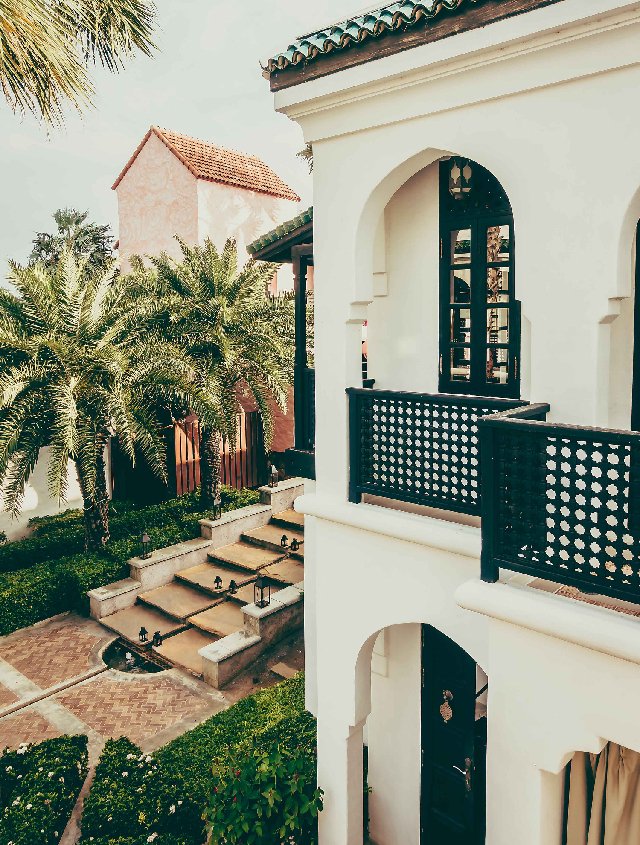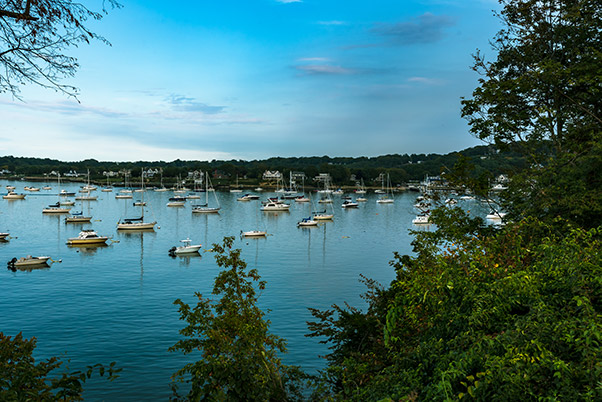 Why Choose a Long Island DSCR Rental Loan
Investing in rental properties on Long Island presents a great opportunity to reap the long-term benefits of real estate investments: rising rents, historically steady appreciation, and being able to depreciate your property for tax purposes. For savvy real estate investors, securing financing is a pivotal step in acquiring and maintaining a profitable rental property portfolio. Nevertheless, navigating the search for the right loan can be challenging, particularly when seeking a loan based primarily on property value and investment quality rather than relying on personal FICO scores or individual wages/income.
DSCR rental loans on Long Island offer a practical avenue for property financing without all of the document requests and stringent prerequisites often associated with traditional bank loans. Not only do DSCR rental loans expedite the process, but they also enable investors to secure long-term financing of up to 30 years at favorable rates – a loan term not easily accessible through banks, which typically offer their most attractive terms on shorter-duration loans, ranging from 5 to 10 years.
Long Island has many appealing real estate types across its diverse regions. The three largest towns, Hempstead, Brookhaven, and Islip, cater to a bustling lifestyle with a growing corporate base, and in addition to single family homes and apartments, commercial real estate opportunities are plenty. As companies establish their roots and inventory remains low, the demand for housing and commercial space has reached unprecedented heights. For those focused on a more suburban feel, locales like Bell Port, Patchogue, Port Washington, and Commack offer just that. These towns often attract renters looking for single-family homes, which results in a strong demand for rental properties in areas where traditionally home ownership dominated the housing landscape.
The strength of Long Island's economy has been consistent over time, demonstrating growth and low unemployment. The influx of permanent residents, drawn by the region's allure and proximity to NYC, ensures a stable population trend that bodes well for rental income with considerable upside – a great match for a DSCR rental loan.
Getting a DSCR Rental Loan in Long Island
Obtaining a DSCR Rental loan on Long Island is a far more straightforward process compared to securing a traditional bank loan. Conventional financial institutions often impose stringent criteria for real estate loans, and these requirements have only become more stringent with time. This is especially true for individuals with less-than-ideal credit histories or diverse real estate portfolios. Unlike banks, which thoroughly scrutinize personal income and credit scores, Long Island real estate investors opting for DSCR rental loans enjoy the advantage of individual property evaluation. This approach significantly reduces the impact of personal credit history or property ownership count on loan approval. Moreover, the loan approval process is fast, with DSCR loans on Long Island often in two or three weeks.
Asset Based Lender Providing DSCR Rental Loans in Long Island
As a specialized asset-based lender in Long Island, we prioritize providing loans based on real estate assets that generate a net operating income (NOI) over 1.1x the property's debt costs. We understand the entrepreneurial spirit of real estate investors. We know that consistent monthly income may not always be the norm. Our goal is to streamline the lending process, sparing you the burden of extensive documentation related to income and bank statements. Whether you're seeking your first rental property or looking to expand an existing portfolio, our support is assured throughout the process.
Are you ready to embark on this exciting journey? Don't hesitate – reach out to us today to explore the depths of the DSCR rental loan program, custom-tailored for your investment property on Long Island. Let us be your trusted partner.
West Forest Capital is the fastest DSCR Loans Lender in Long Island
Long Island DSCR Loans Loan Lender
We fund DSCR Loans in 2-3 weeks.
Commercial and industrial loans are funded in two weeks.
If you are looking for a Long Island DSCR Loans Lender, give us a call.
A Long Island direct lender you can rely on