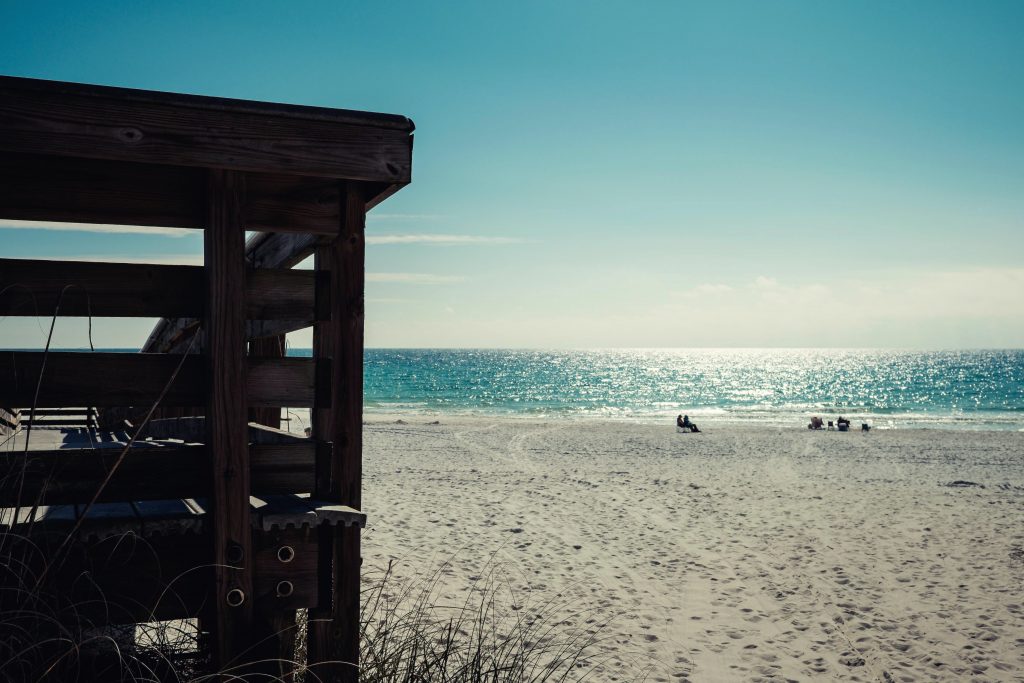 Interested in finding the best places in Florida to Invest in Real Estate in 2022 but don't know where to start? Check out this article to learn more about 4 red-hot markets.
Florida offers great beaches, warm weather, countless tourist attractions, and some of the most vibrant real estate markets in the country. In this article, we will take a look at some factors that make Florida one of the best states to buy investment properties. We will then explore 4 of the best places in Florida to invest in real estate.
Why Buying Investment Property in Florida is a Good Idea
There are many reasons why buying investment property in Florida in 2022 is a good idea. These include:
Strong and stable economy. U.S. News & World Report ranks Florida in the top 10 states for both its economy and fiscal stability.
Strong population growth. Florida grew by nearly 212,000 residents between July 1, 2020, and July 1, 2021. The state's growth rate was only surpassed by Texas.
Talented and experienced workforce. Florida consistently ranks among the top states when it comes to high-tech workforces. In fact, Fast Company has previously ranked Florida as the top state in the U.S. for innovation.
High Yields. When buying investment property in Florida, South Florida has historically offered investors excellent yields. This includes areas such as Miami, West Palm Beach, and Boca Raton.
Active Tourist Industries. Florida consistently attracts visitors throughout the year from all over the globe. According to research, Florida features two cities – Miami and Orlando – in the top five of the leading city destinations in the U.S. based on the number of international arrivals.
Best Places in Florida to Invest in Real Estate: Commercial Properties
Cape Coral
Cape Coral is a city located in Lee County, Florida. Founded just 65 years ago, Cape Coral was developed as a planned community and its population has grown rapidly to nearly 200,000 residents. Cape Coral has been recognized by Forbes for its red-hot housing market, but the city is also among the best places to buy investment property Florida.
According to data from the National Association of Realtors (NAR), 18,500 people moved into the Cape Coral metro area in 2020, absorbing 4,300 rental units in the last twelve months. Low vacancy rates contributed to a 20% year-over-year increase in rent. Moreover, there is strong demand for office space. Tenants absorbed nearly 200,000 square feet of office space in 2020.
Port St. Lucie
Port St. Lucie lies some 125 miles southeast of Orlando and 113 miles north of Miami. The city is the most populous municipality in St. Lucie County, Florida with approximately 205,000 residents. Like Cape Coral, Port St. Lucie features a thriving rental market. The effective rent per unit increased by 20% between the second quarter of 2020 and 2021.
Developers have amped up production to keep pace with demand. Over 1,000 building permits for 5+ unit properties were sought during the second quarter of 2021, a year-over-year increase of approximately 2,000%. Office space remains in high demand. Nearly 180,000 square feet of space was absorbed between the second quarter of 2020 and the second quarter of 2021.
Sarasota, North Point, and Bradenton
The Sarasota-North Point-Bradenton metro area is located on the west coast of Florida, north of Cape Coral. According to NAR, the Sarasota metro area features apartment, office, and industrial property markets that all rank "stronger than nationally." Rents in this market have also increased 20% year-over-year between the second quarter of 2020 and 2021. Approximately 115,000 square feet of office space was absorbed by tenants during the same period.
There is a strong and rapidly growing demand for industrial space. In the second quarter of 2021, tenants absorbed some 1.2 million square feet of rental space. This strong and growing demand for nearly every type of commercial property makes the Sarasota metro area one of the best places to buy rental property in Florida.
West Palm Beach, Boca Raton, and Delray Beach
The West Palm Beach-Boca Raton-Delray Beach metro area lies on Florida's east coast. The cities are located about 90 minutes north of Miami. This metro area includes a highly diverse mix of real estate, with homes and investment properties spanning nearly every price range.
Rents for multifamily properties increased by 19.3% between the second quarters of 2020 and 2021. Like many places in the country, the South Florida office and industrial markets were strongly impacted by the COVID-19 pandemic. With widespread challenges such as stay-at-home orders and supply chain disruptions, many companies transitioned to remote work environments.
But in the second quarter of 2021, the West Palm Beach metropolitan area bounced back strongly. Nearly 300,000 square feet of office space was absorbed in this quarter alone. Industrial space faired even better, with tenants leasing almost 1.5 million square feet of space during the same period. Moreover, property values throughout South Florida continue to rise, offering the potential for significant long-term investment returns.
Summary
Many factors, such as a strong and stable economy and talented workforce, make Florida an excellent choice for real estate investors. While there are many strong markets in the state, we explored 4 that are both hot right now and offer investors excellent long-term potential.
West Forest Capital is a leading hard money lender in the state of Florida. Our talented and experienced team knows the Florida real estate market inside and out. We provide hard money loans to real estate investors to purchase and refinance non-owner-occupied properties throughout Florida. To learn more about our loan programs or for questions about the Florida real estate market, contact a member of our team today.